Markham, Ontario
June 14th, 2015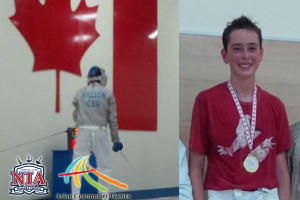 Burke Willson has continued his medal streak for the season by taking GOLD in under-15 sabre at the Asian Community Games. The Asian Community Games were hosted by Vango Toronto Fencing Centre in Markham, Ontario.
Burke is a second generation Niagara Swords fencer and Brock Fencing Academy team member.
We are all very proud, congratulations Burke!